Welcome to Whitehead Studios ~ Providing Professional Photography for Generations Established in 1883 by F. A Whitehead, Whitehead Studios has been providing Professional photography for generations. It has been owned and operated by 5 generations of the Whitehead family producing high-quality photography with a relaxed, professional old style personal service. In 2004 the current owners Gordon and Christine Reeves purchased the business from the Whitehead family and continue to maintain the values and professionalism that has built the "Whitehead's" reputation over the years. We believe that the memories and images we capture are priceless and are irreplaceable, which is why we do our utmost to maintain and protect our large library of images.
Gordon
Owner / Photographer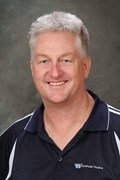 Gordon has been a professional photographer since 1980. He spent nine years as a photographer in the RAAF, experiencing many aspects of the trade. He then spent 10 years with professional studios in Perth & Fremantle, specialising in wedding & portrait photography. He moved to Ipswich in 2000 & has been managing Whitehead Studios ever since. He and his wife Christine purchased the studio from the Whitehead family.
Kassi
Photographer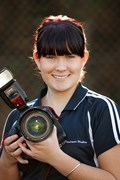 Kassi joined Whitehead Studios in 2008 after spending a couple of semesters enjoying work experience there. Gordon thought enough of her to give her a traineeship. Since then, her knowledge, skills & confidence have grown enormously. She is now an expert in creating baby portraits. Kassi also looks after a lot of the production work at Whitehead Studios.
Tessa
Photographer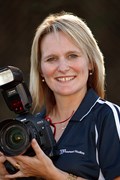 Tessa has worked with Whitehead Studios since 1990, and is our wedding specialist. She puts her heart and soul into her wedding photography, ensuring a touching, emotional record of the big day. She stays involved in the process from the pre-wedding interview, through the wedding day, right up to the design of the album. Tessa also has an incredible affinity with newborns and children, making her photography style very sought after.
95 Lobb Street, Churchill QLD 4305, Available for appointments after hours.
+61 7 32811911
Monday

Tuesday

Wednesday

Thursday

Friday

9:00am - 5:00pm

9:00am - 5:00pm

9:00am - 5:00pm

9:00am - 5:00pm

9:00am - 5:00pm