Welcome to Whitehead Studios ~ Providing Professional Photography for Generations Established in 1883 by F. A Whitehead, Whitehead Studios has been providing Professional photography for generations. It has been owned and operated by 5 generations of the Whitehead family producing high-quality photography with a relaxed, professional old style personal service. In 2004 the current owners Gordon and Christine Reeves purchased the business from the Whitehead family and continue to maintain the values and professionalism that has built the "Whitehead's" reputation over the years. We believe that the memories and images we capture are priceless and are irreplaceable, which is why we do our utmost to maintain and protect our large library of images.
Gordon
Owner / Photographer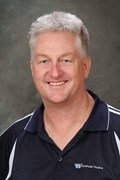 Gordon has been a professional photographer since 1980. He spent nine years as a photographer in the RAAF, experiencing many aspects of the trade. He then spent 10 years with professional studios in Perth & Fremantle, specialising in wedding & portrait photography. He moved to Ipswich in 2000 & has been managing Whitehead Studios ever since. He and his wife Christine purchased the studio from the Whitehead family.
95 Lobb Street, Churchill QLD 4305, Available for appointments after hours.
+61 7 32811911
Monday

Tuesday

Wednesday

Thursday

Friday

Saturday

Sunday

8:00am - 8:00pm

8:00am - 8:00pm

8:00am - 8:00pm

8:00am - 8:00pm

8:00am - 8:00pm

9:00am - 5:00pm

9:00am - 5:00pm